Services
Charlotte Water Damage Restoration Services
24/7 Aquadry is a Charlotte restoration company that is committed to providing reliable and professional restoration services to Charlotte, as well as the surrounding areas. We specialize in water damage restoration, mold removal, smoke and fire restoration, contents restoration, and more!
As a full-service, licensed, bonded, and insured restoration company, you can count on 24/7 Aquadry to perform quick, reliable service and workmanship to have your home or business back to its original condition, no matter what unfortunate disaster caused the damage. From large restoration projects to small residential quick fixes, our restoration specialists are available 24/7 to provide immediate response to mitigate and prevent further damage from occurring. We are committed to being the areas best restoration best restoration company, which is why we are proud to offer reliable restoration services.
Services You Can Trust
With over 15 years of restoration experiences, we understand how tragic property damage can be. Unexpected, frustrating, and interruptive disasters, such as water damage, mold, and fire need to be addressed in an efficient and effective manner. That's where 24/7 Aquadry comes in. We are one of the few restoration companies in North Carolina that offers high-end residential and commercial restoration services at affordable and competitive prices.
We know the degree by which property damage can affect families and businesses, which is why we work hard to help residents and business owners quickly recover and get back on track. No matter the type, severity, or size of the damage, you can trust 24/7 Aquadry to get the job done.
24/7 Emergency Response
When disaster strikes, immediate response is critical. When you have an emergency, you can count on 24/7 Aquadry for a quick and thorough response. Unlike other restoration services, we are here for you 24 hours a day, seven days a week.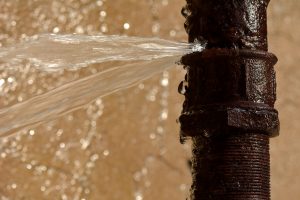 Water damage is one of the most common causes of property damage within homes and businesses. Whether the damage was caused by a flood, burst pipes, or another unexpected disaster 24/7 Aquadry can handle any water damage cleanup job.
---
Mold and mildew can be a nuisance to any residential or commercial building and can be hazardous to your health. Our certified technicians are professionally trained to provide mold remediation services to your home or business. 24/7 Aquadry has the necessary experience and equipment for proper mold removal and will work hard to make the affected environment safe again.
---
Fire damage may be the most traumatic disaster that a property owner can experience. Whether your residential or commercial business has been affected by smoke or fire damage, 24/7 Aquadry will quickly and efficiently restore damaged structures back to their original, pre-loss condition.
---
The skilled restoration specialists at 24/7 Aquadry are able to clean, sanitize, and deodorize most residential and commercial contents, even when they seem to be unrecoverable. Using state-of-the-art technology, we can restore valuables back to its original pre-loss condition.