Charlotte Mold Restoration
Mold is an essential part of nature. It helps with the decomposition of organic matter and the recycling of nutrients in ecosystems. While outside mold is important, it is something that homeowners don't want to find lurking inside their home. Unfortunately, the bad news is that it doesn't take much for mold to start growing in your home. Your home will always contain microscopic mold spores, as they are easily transferred into your home through drafts or on clothing or pets. Once mold formation begins inside your home, it will typically spread quickly throughout an area. There are many reasons to be concerned about residential mold growth, even though most of the time it is not in visible areas. Not only is mold damaging to structures in a home, but it can also trigger certain health complications or allergic reactions.
When mold quickly spreads throughout a home, it will eventually become a problem. Mold thrives most in damp, dark, and enclosed environments and although it may not be an urgent issue in the beginning stages, if mold goes undetected it can end up reducing the air quality in a home and create an unsafe living environment. Whenever mold is noticed or suspected in a home, it is important to contact a professional mold remediation company to safely eliminate mold in certain areas. Mold removal is just one of the restoration services that 24/7 Aquadry specializes in. We have over 18 years of experience providing restoration services, including mold removal, in Charlotte. Our team of mold experts is trained and certified to thoroughly test for mold in your your home to identify any areas of mold growth, remove it, and restore any damaged areas affected by the infestation.
Signs You May Have Mold In Your Home
Because mold often grows hidden and unnoticed, mostly in flooring, behind walls, and under cabinets, your home could potentially harbor a large mold colony without you even knowing. A professional mold testing is one of the best ways to confirm whether or not your home is free of mold. However, homeowners can detect whether or not mold exists by being on the lookout for the common signs of mold growth.
Various health issues
When mold is present, many people will experience allergy-like symptoms and complications.  Once breathed in, the toxic spores can lead to common health problems such as:
Headaches
Sinus Congestion
Skin Rashes
Fatigue
Excessive Coughing
Flooding and other causes of water damage can potentially lead to mold growth within 24-48 hours.  When water damage restoration is delayed or ignored, the damp conditions will increase the risk of mold growth. To avoid mold accumulation, it is best to call a professional restoration company immediately after a disaster to mitigate the damage and restore the affected area.
Strange smells
Constantly smelling a musty odor could be one of the only signs of mold that exists in your home. If you can smell mold, which often gives off a musky aroma, it is liking that it there is an infestation somewhere nearby. A mold smell is something that should not be ignored and that cannot be covered with air freshener. If you smell mold, call 24/7 Aquadry to perform a mold inspection!
Visible mold growth
Of course, if you notice signs of mold growth than you more than likely have mold growing in your home. Discolored walls and ceilings or water spots or are common, visible signs of mold. Mold comes in a variety of different shapes, colors, and sizes, so if you begin to notice dark, dirt-like spots on your walls, floors, or ceilings, you should contact a professional mold removal company, like 24/7 Aquadry.
Why Choose 24/7 Aquadry Restoration
Any area in a home that has moisture is at risk of mold growth.  When mold growth goes undetected, it can eventually lead to costly damages and repairs. Whenever mold is suspected in your home, be sure to contact the team at 24/7 Aquadry! All of our mold technicians are IICRC trained and certified, which allows us to thoroughly test for mold, quickly and safely remove it, and restore any of the areas it damaged. When you call us for mold removal in Charlotte, you can trust that we will handle the whole mold remediation process, from initial detection to safe and effective mold extraction. Contact our mold removal company to schedule a free mold testing and inspection.
We Have The Experience
If you suspect mold in your home, schedule an walkthrough with us.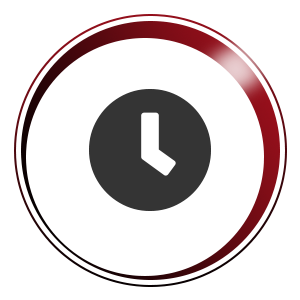 24/7 Emergency Response
Whatever your emergency restoration needs are, you can rest assured that our team will quickly arrive onsite and begin the remediation process.
Free Estimates
Local technicians will assess damage and provide a free no-obligation mold removal and restoration estimates.